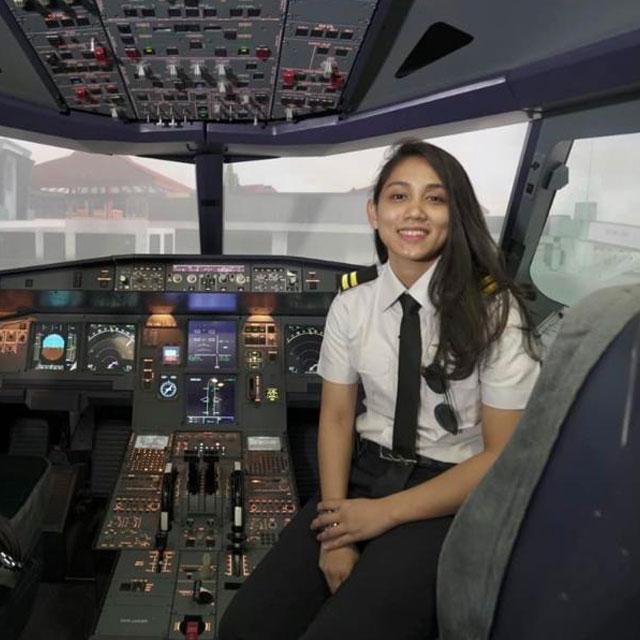 Athira Farina
Pilot
So I have been wearing glasses for 10 years because my eyes minus one and a half have one cylinder too. I already feel tired from high school wearing glasses and feeling bored too, so I want to be LASIK to better support my work as a pilot and drummer.
Then, I find out about LASIK via the internet and ask my friends who have done LASIK, most of them did LASIK in Singapore. But, when I searched again, it turned out there's one in Jakarta, it is called Ciputra SMG Eye Clinic which has the same technology and is well-known in Singapore, which was ReLEx® SMILE . Gosh, I went straight to CSEC and I didn't even bother to go back and forth if I were to do it in Singapore. I'm busy working and busy looking for a date hahahahha! As it turned out, the Ciputra SMG Eye Clinic collaborated with Singapore Medical Group and their location is also strategic, in Lotte Shopping Avenue Level 5
In the end I decided to undergo LASIK with the ReLEx® SMILE method on February 25, 2019. The first time I came to the clinic, I was nervous because those eyes are like our investment too. My journey at CSEC is pleasant from the start to the end, all of the staff are very friendly, the nurses are also very kind and we are made comfortable just like at your own home, especially the doctors, who are also professionals. Coupled with its premium service and technology that also collaborate with Singapore Medical Group.
My LASIK surgery lasted for about 10 minutes per eye, so the total preparation with all of that is more or less 30 minutes in the LASIK surgery room. Then after the LASIK surgery, there is no pain at all! It just feels uncomfortable in the beginning, and it is no painful as I have imagined it to be!
After LASIK, the next day I wake up and don't need to look for glasses anymore! In the past when we used glasses, we sometimes forgot where the glasses are … But now, I don't need it anymore. And when I drive, I actually use the glasses because I usually forget to bring my sunglasses. And the coolest thing is that now you don't need to wear sunglasses with minus and cylinders anymore. I can now use any sunglasses that I want, I can immediately buy and use immediately. The most important is to be able to see my future husband. Hehehe.
"Do not hesitate to come to Ciputra SMG Eye Clinic because I have tried and proved it that my vision is very clear now!"
Oiya, to further explain of the LASIK method carried out, I use the most up to date technology in the LASIK world ReLEx® SMILE and the same as those in Singapore. CSEC is convenient, its location in the mall is so good, it's already like Singapore. A little story about the doctor, I was LASIK by Dr. Heru Mahendrata who was very good, and he could make us feel relax and less tense…so I believe in their doctors …
again
To Ciputra SMG Eye Clinic, I want to say thank you very much for regaining my normal vision, I can now see without obstacles like having to wear glasses. Well for all my friends who are still in doubt, don't hesitate to do LASIK at Ciputra SMG Eye Clinic because I've tried and proved my eyes can regained its vision to normal again and of course can see my future husband more clearly.
It's time to unframe your sight!