Elle Yamada
Beauty Blogger
I'm both astigmatic and nearsighted, and that means I'm totally at the mercy of my glasses and/or contacts to be able to see. I'm never comfortable in glasses. They always leave a mark and will hurt if left on for too long.
That makes me gravitate more towards contacts. But they're not really all that good for my eyes either. Oxygen deprivation of the eyes is a real thing. With all this in mind, I finally decided to take the plunge and get LASIK.
I am aware that most people will go all the way to Singapore. I get it, they're way more trustworthy. But then I heard from my friend Kevin that Ciputra SMG Eye Clinic, right here in Jakarta, was a joint venture with the Singapore Medical Group. And that, my friends, translates to Singapore quality at Jakarta prices. And the location is sweet as! Slap bang in the middle of Lotte Shopping Avenue, 5th floor. 
My date with destiny, with ReLEx SMILE, was set for February 9th.
So, before I can go under, I needed to be screened. Not just anyone can go for LASIK. And ope, almost forgot, we also have to stay off contacts for two weeks before the screening! On D-Day, I went into the Ciputra SMG Eye Clinic and had myself screened, and whaddya know? A green light! So I went under the very same day.
When I was lying on the VisuMax machine, my heart was pounding like crazy. But not 15 to 20 minutes later, the procedure was done! My right eye took 3 minutes and my left one around 5. And I didn't feel dizzy or sick, nothing like that.
One, I don't have to spend the early hours in blurry vision anymore.
Two, when I'm exercising (especially when swimming), I don't need contacts no more. No more pain when water leaks into contacts.
Three, I'm freed of any anxiety of falling asleep with my contacts on.
This is a list of my favourite things (about LASIK).
"Oh yeah, the location is really strategic, it's at Lotte Shopping Avenue 5th floor."
Ciputra SMG Eye Clinic. Why should you go with them? They're a hospitable and professional bunch. The doctors, they actually talk to you! And they know their stuff, too. The amenities made available to me were no different than what a clinic in Singapore would look like. And it's in a mall, too.
But the most important thing of all, is that they have the absolute best kind in LASIK technology. ReLEx SMILE. Fastest recovery times in the West (or East, as the case may be)! Two to three days and your vision's back to 90%, and it's back to your daily routine.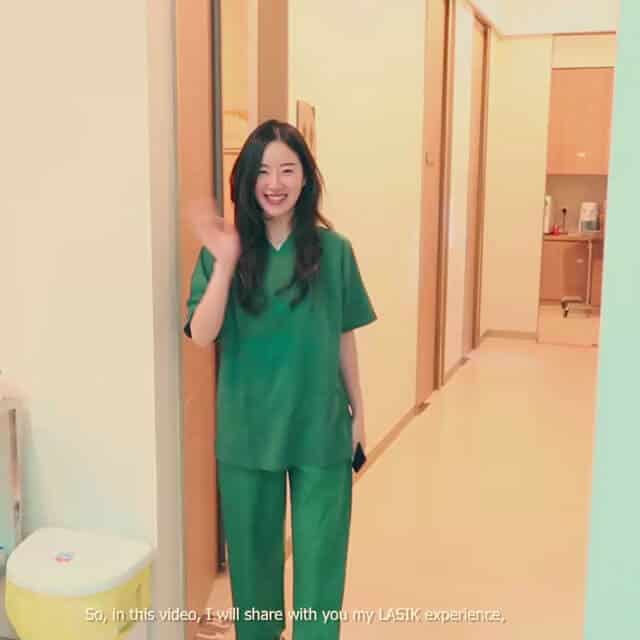 If you're still held at bespectacled mercy, don't think twice, head for Ciputra SMG Eye Clinic today and get ReLEx SMILE. Spaghetti, spaghetti, I have no regrets.
A very special thank you to Dr. Utami and the entire staff, for making me feel right at home.